Puppy Preschool Now Available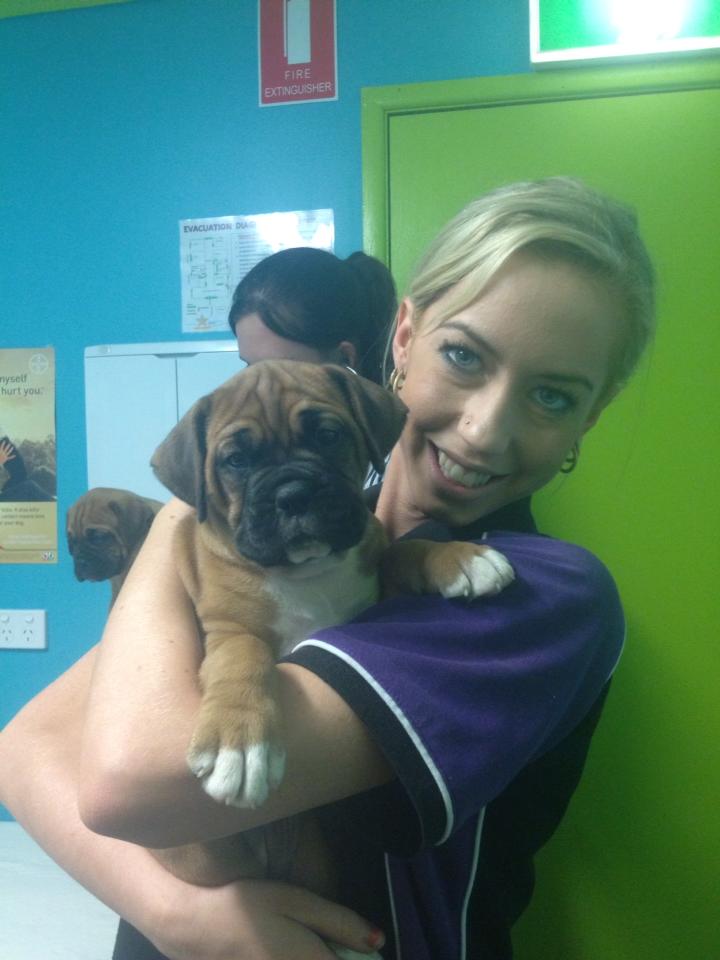 Have you heard we are doing puppy classes now? It's a 4 week course with one of our vet nurses. The class provides a safe and happy environment for your new puppy to learn the basic life skills they will need and cover topics to do with health, safety and care. You also you have the special opportunity to ask our nurses any questions you may have as your puppy grows. There will be a small graduation ceremony once your puppy has completed the course, where your puppy will receive a certificate and a "showbag" with lots of goodies.
The class will be held on Monday Nights at 6pm, each lasting 1hour. We do require you to book and pay a small deposit ($20) on booking.
How to prepare:
o Check age – 8 – 18 weeks for small dogs and 8 – 16 weeks for large dogs
o Check vaccination history – must have had first vaccine
o Please don't feed your puppy dinner before they come – this will help them be more sensitive to treat training
o We will provide the treats but you may bring a mat/small bed if you wish
o All puppies must be on a collar/lead, but there will be off-lead play time at the end of each class.
Topics Covered:
ü First Aid – what to do in an emergency for your pup
ü General Obedience – learning how to sit, recall, drop, mat/crate training and puppy manners
ü Communication – the best way to communicate with your puppy so that you can optimise your training
ü Problem Solving – such as mouthing, jumping & anxiety. All puppies will test the boundaries throughout their life, this will help your first steps to understanding and monitoring these behaviours
ü Effective Social Interaction - Socialising your puppy will help them learn about playing with other dogs and feeling comfortable in new situations
ü Toilet Training - tips on how to train your puppy to toilet where you prefer
ü Grooming – how to bathe, clip nails, brush coats and checking skin and coat for any health problems. Also for those long haired pups, how often it is recommended to have them professionally groomed
ü Flea's, Ticks, Worms and Ear Mites – how to protect your dogs from these and how to deal with them when and if they happen
ü Handling Techniques – Helping your puppy understand that it is ok to be held and touched. This will be invaluable when you perform tick and flea searches, managing interactions between small children and with your pet, and also visiting the vet
ü Nutrition – an overview of the best diet for your pup and what to watch for, such as weight gain/loss, allergies and upset tummies
ü Vaccinations – though your pup will have had your first and maybe even your second vaccination, we discuss what these protect and how often your pup needs a booster.
Your complementary showbag upon completion of classes includes treats, $20 off de-sexing voucher, first aid booklet and much more!