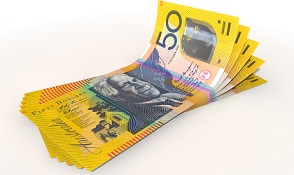 Owning a pet isn't supposed to be stressful. When the unexpected happens to your pet, VetPay means that you don't have to stress about finding money you don't have for upfront vet bills.
So what is VetPay?
VetPay is specifically designed to help you pay for veterinary expenses without the worry of high upfront costs.
You can start your pet's treatment now and pay for it over time.
VetPay's unique online processing system takes away the angst of form-filling. We can enter your application online and it will be instantly processed. Most applications are approved on the spot.
VetPay will automatically debit your account or credit card and then pays the vet for services provided to you.
It's fast, it's easy and it's secure.
Did you know that you can get Pre-Approval For VetPay before you even need it?
By completing the pre-approval application you will find out whether you are elgible to use VetPay finance when you need it. Pre-approval is free of charge and you are not obliged to use VetPay credit.
Once you have been pre-approved you will be able to use VetPay finance you are prepared for what ever may lay ahead.
For more details, please visit the VetPay website: http://www.vetpay.com.au/for-pet-owners/information-for-pet-owners