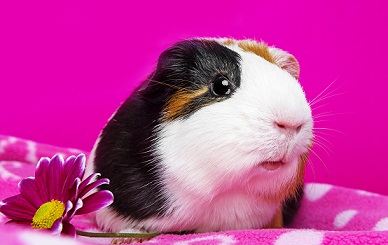 Guinea Pigs make great pets, especially for children. Here is our advice to keep your guinea pig safe & well.
Guinea Pigs need protection from predators. They can be very frightened creatures so make them feel safe & secure. Remember that you need to keep snakes OUT of their cage so the wire on the cage needs to have very small openings.
Heat in summer can be fatal to guinea pigs so make sure their cage or hutch is in a shady position and check on them during hot weather.
Always make sure that they have lots of clean water available.
Guinea pigs can have issues with their teeth so if you suspect your pet is having trouble eating get them checked. Weight loss can be a sign of teeth issues.
Guinea pigs can breed quite quickly so if you don't want lots of babies you will need to separate the males and females or just keep guinea pigs of one sex only.