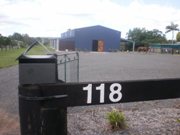 Hoof n Paws and Veresdale Equine Veterinary Services are based at 118 Veresdale Scrub Road, Gleneagle. When driving in you will notice the large gravelled space out the front to make turning your float around and unloading your horses easier.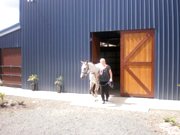 The clinic itself is very large and spacious, its high entranceway and interior will make your horse feel comfortable to enter.
When you come inside you will notice our stationary crush on the right. its generous proportions and ergonomic design make dental examinations, reproductive scanning, and other necessary treatments simple.
To the left you will notice our large washbay, made tough with reinforced concrete. It's a must to safely wash horses down, be it to reduce a high temperature or reduce inflammation associated with swelling.
Further to the left you will see our podiatry and lameness area. This spacious area is utilised by farriers to give them an optimum space for working. It includes a gated area in which your horse can safely be contained, which is especially handy if you bring two along!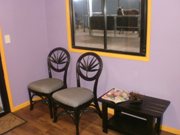 Our airconditioned reception area is where you'll come if you're bringing in a dog or cat for a check-up, picking up something, or making an enquiriy in-person.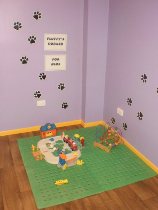 Fluffy's Corner for Kids is inside, so if your little ones need to be occupied whilst you attend to your horse or other pets, they can stay in the reception area and can still see you via the large glass reception doors. Definitely a plus for parents!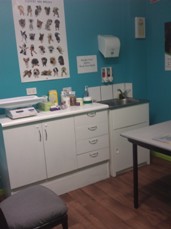 Our consult rooms are very spacious, bright and comfortable. We want your visit to be as pleasant as possible and one of the ways we can ensure we provide this is by having an enjoyable environment to practice in. Your beautiful pets are our priority and we ensure their comfort by having a padded not slip exam table to rest on. We have calming essential oils dispersed into the air to assist in providing a less stressful trip to the vets.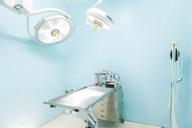 Although clients do not often see the surgery section of our clinic, we are very proud to continue the highest of standards in this area. It is important that you know your animals continue to receive the state-of-the-art care you expect when visiting a hospital for humans. We place a high value on hygene and surgeon comfort, hence we have ensured the surgery is spacious and uncluttered. We have installed hospital-grade theatre lights to give our surgeons the best conditions to do what they do best. Clients who viewed our surgery on our Open Day were very impressed to see the facilities.
Down our wide breezeway, you will see our stables.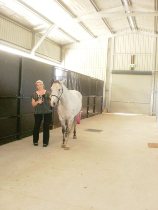 We have stables in the breezeway which are fully completed and have been keeping patients comfortably happy when requiring hospital care. When you come in you will see they are very large, affording your equine the comfort it deserves. An isolation stable is also still currently under construction, as well as more general-use stables to the back of the clinic.
The Hoof n Paws & VEVS Clinic has been many years in the making, and we'e sure you will appreciate the time taken in its design to make it a most pleasant environment for you, our vets, and most importantly, your animals.
To see the full range of services we offer, both in our clinic and at your place, click here.
Please note that we have reduced costs if you are able to bring your animals to our clinic, so it is certainly worth asking us for a quote. To make an enquiry feel free to call 5543 1213, or for a non-urgent appointment you are welcome to email us at This email address is being protected from spambots. You need JavaScript enabled to view it.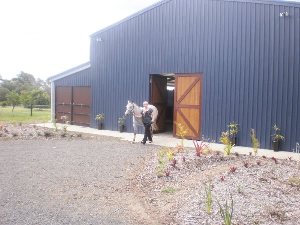 Our clinic would not be as wonderful as it is without Franklin Constructions (5541 1301), Ryan's Electrical (5541 2285) and Johno's Backhoe (5543 1350)